Hey y'all,
We made it through week seven of social distancing. This was a very busy week for me with a huge project at work I thought was wrapped up late Wednesday exploded Thursday afternoon. I am hoping to have the project signed off and complete early next week now. So here I am getting back to blogging late on a Friday. These are some of my favorite posts to write so here are a few things I have been loving over the last two weeks.
one. Fresh Strawberries.
A local farm is having a drive-through strawberry stand. There are a lot of strawberry farms in the area and picking strawberries is always one of my favorite spring activities. This year a quick line of cars and I went home with 6 qts of strawberries. I ate through a few cups this week and froze a large amount for smoothies. Yum!
two. Sweatshirts.
I love to lounge around in a sweatshirt and leggings and recently notice I only wear a few in my closet so I have been on the lookout for a few more sweatshirts to add in. I grabbed this "
homebody forever"
when
Blair
had a flash sale.
Simplified
also released
apparel
this week so I grabbed this "
joy in the journey
" and a
bee
sweatshirt in navy.
three. Dance Workouts.
This week I decided to change up my workouts and tried a
Beginners Ballet class on YouTube
and loved it. I took ballet classes growing up from age 2-10 so it was a fun reminder of my past dance life. If you love musicals you will probably recognize some of the music as well.
I also signed up on the
Peloton app
for their free 90 day trial and took a cardio dance workout today. It was fun and not my usual workout.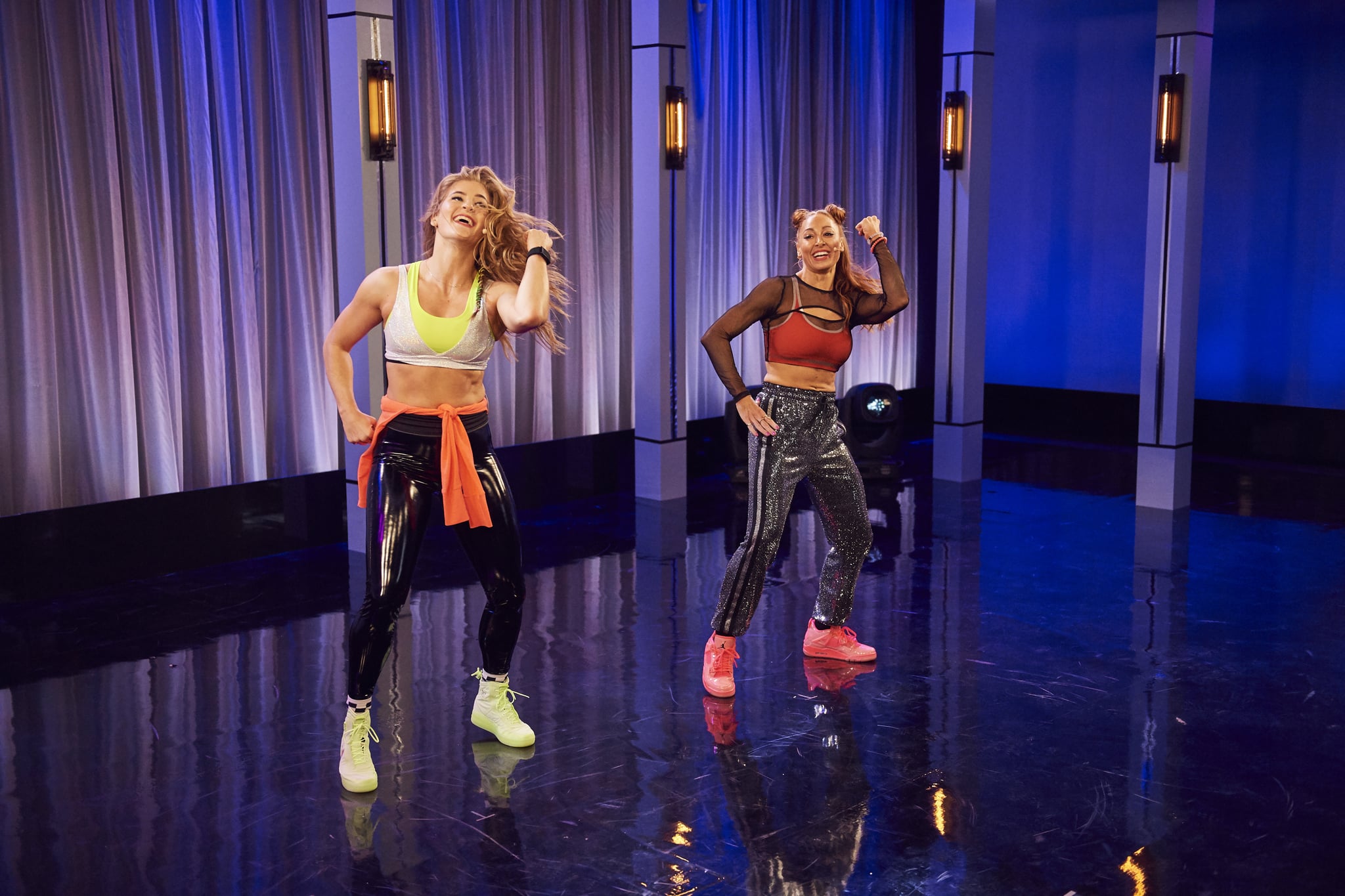 four. smoothies.
I got back to making smoothies in the morning for breakfast. I typically do water, protein powder, frozen banana, spinach, frozen fruit.
Mixed berries, vanilla protein powder, spinach, a bit of apple juice, water, collagen powder, and banana
Chocolate protein powder, cocoa powder, water, spinach, strawberries, banana, and collagen powder
tropical fruit mix, banana, vanilla protein powder, collagen powder, spinach, and water
five. Siri timers.
I don't know about you but I have been relying on asking Siri to set a timer in this crazy time. I sometimes set a time for 45 mins while enjoying my lunch, a 10 min timer to take a break and fold laundry, or even a 30 min power nap on the weekend.