Hey y'all,
This week has seemed off and I could have sworn that today was Friday when I woke up. Oh well, we are still one day closer to the weekend. It has been a while since I shared a currently post so I thought I would link-up with Anne and share what I am currently ordering, watching, cooking, wondering, and savoring.
ordering
. This week I received a few orders:
Etsy
. I ordered some
stickers
for my new
Simplified planner
. This year I am going with all black pen so stickers will help bring some color to the weekly pages. I grabbed workout, walking, and meal stickers.
Amazon
. My old cross shredder bit the dust before I began my deep clean and I had no idea. I then made a bag of files to shred and looked around for
an affordable cross shredder
since I really only use it a few times I year. It did scare poor Max Cat when I began shredding and catching up on my DVR the other night so be cautious if you have a curious kitty.
Target
. I am slowly switching out items for less toxic replacements. I decided to pick up
this laundry detergent
and
stain remover
. They both ranked well using the
Think Dirty App
. I also grabbed these
highlighters
for my quiet time and my planner. I also grabbed this
bin
for my laundry room shelves.
watching
. This weekend I caught the Dallas Cowboys Cheerleaders: Making the Team season premiere along with the Racing Wives series pilot.
I also watched Descendants 3 since I have watched the first two before I thought I should watch the final movie. If you have never watched the series, the first one begins with four Villian kids (descendants of Jafar, Cruella de Vil, etc) are granted a trip off the Island of the Lost to go to school with descendants of the "good" fairy tale kids (Cinderella, Belle, Fairy Godmother, etc). They all have wonderful messages and lots of songs and dancing (directed by the same man as High School Musical). It is tragic that Cameron Boyce died this summer before the release since he was such a light in the films. I loved the message of the third movie being about how everyone could be good or bad and we shouldn't keep up walls between people.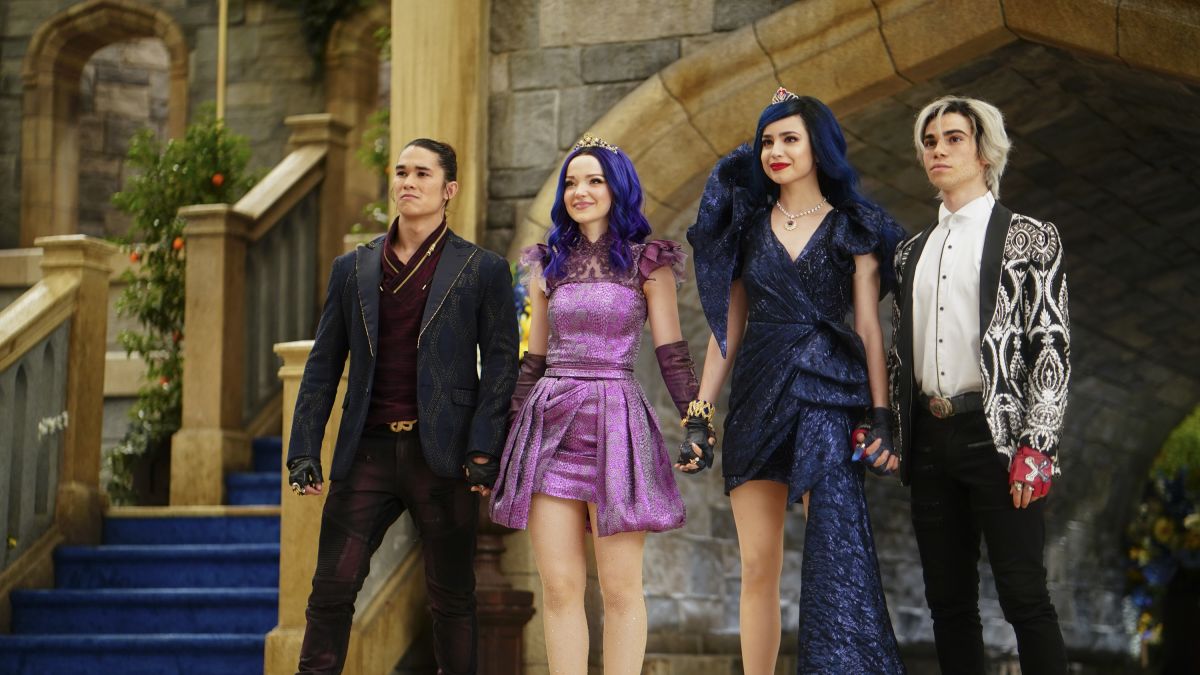 cooking
. This week I tried a few new recipes. I made
Andrea's Meatloaf balls
on Monday. I ended up making them with ground chicken I already had in the freezer. I was not the biggest fan on Monday night but I am also not a huge meatloaf lover. I served them with mashed potatoes, and carrots with ranch. I do think these are better the next day as I loved them in my lunch today.
Kate's whole wheat pancakes
Tuesday night for breakfast for dinner. You probably have all of the ingredients in your pantry.
My last meal of the week will be Italian sausage and onions on rolls for tonight's meal. I don't love peppers but you could always add those to the onions.
I kept lunches super simple this week. I made pasta-roni with cherry tomatoes and rotisserie chicken for Monday. Tuesday lunch was catered for our company meeting and Wednesday's lunch was an acai bowl from the food trucks (we have local food trucks on Wednesdays and Fridays in my office park). Thursday and Friday will be leftovers.
wondering
. What kinds of posts do you want to see in the future? Will our government make any legislation after the mass shootings this weekend? What am I going to make for meals next week? Will it ever cool off so I can paint my desk? What's your favorite protein powder since I ran out of my Vega Chocolate and Greens?
What is this Pikachu doing buckled into the front seat of a car?
How do I care for the orchid I got at my office this week?
savoring
. quiet mornings. While I am not usually a morning person, I have been setting things out the night before to make it easier. From an already packed lunch, planned outfit, and showering at 9:45pm, I am able to get up and spend time in the word.
I'm linking up with Anne from
in residence
.
Best,