Hey y'all,
This is your one and only Nordstrom Sale post from me. I have now received all my items and have made my final decisions and returned the items that didn't work out for me. I really kept only a few items after a lot of things were likes not loves or didn't completely fit my style.
Kept.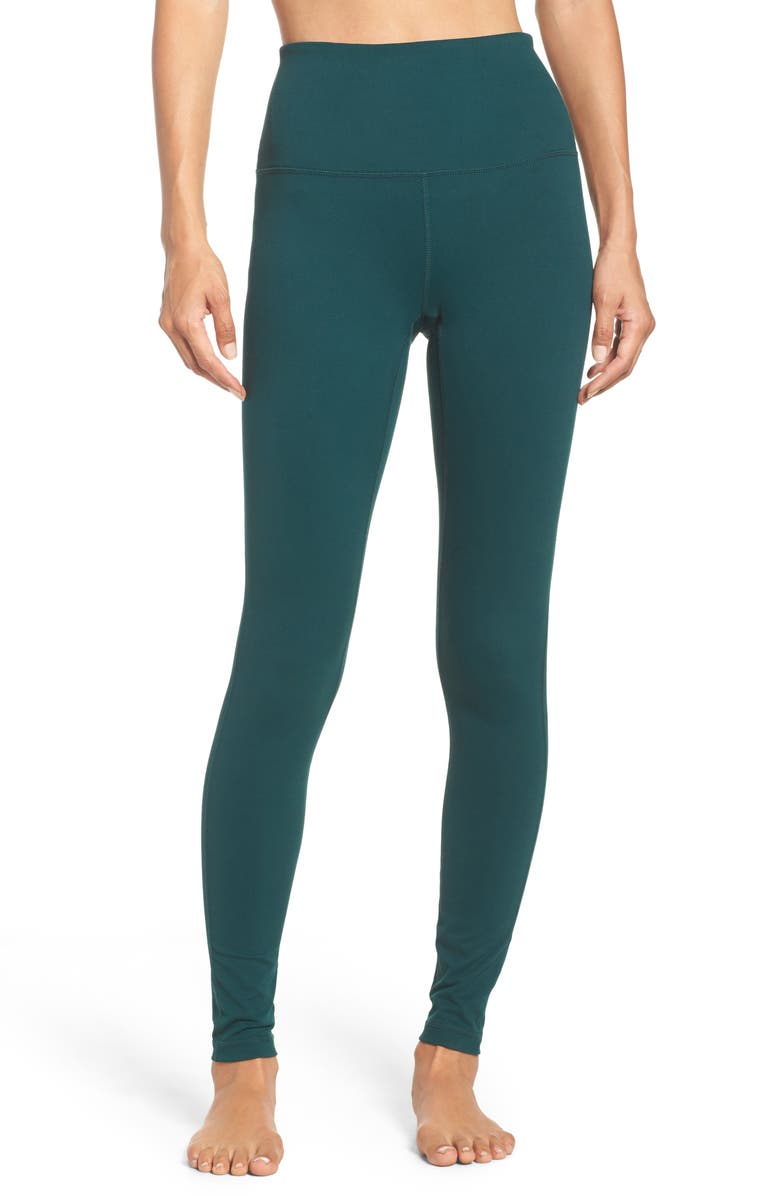 one. Zella Live In High Waisted leggings.
I grab a pair of Zella leggings each year. I love the high-waisted style better than the original style but I have both. I work out in these leggings and since they are a thicker material I even wear them with long sweaters in the Fall/Winter. This year I did pick up the emerald green color and the grey ombre print. I also love the Zella leggings since I can throw them in the dryer. I am very protective of my Athleta leggings and they are hung to dry but my Zellas have held up through wash after wash.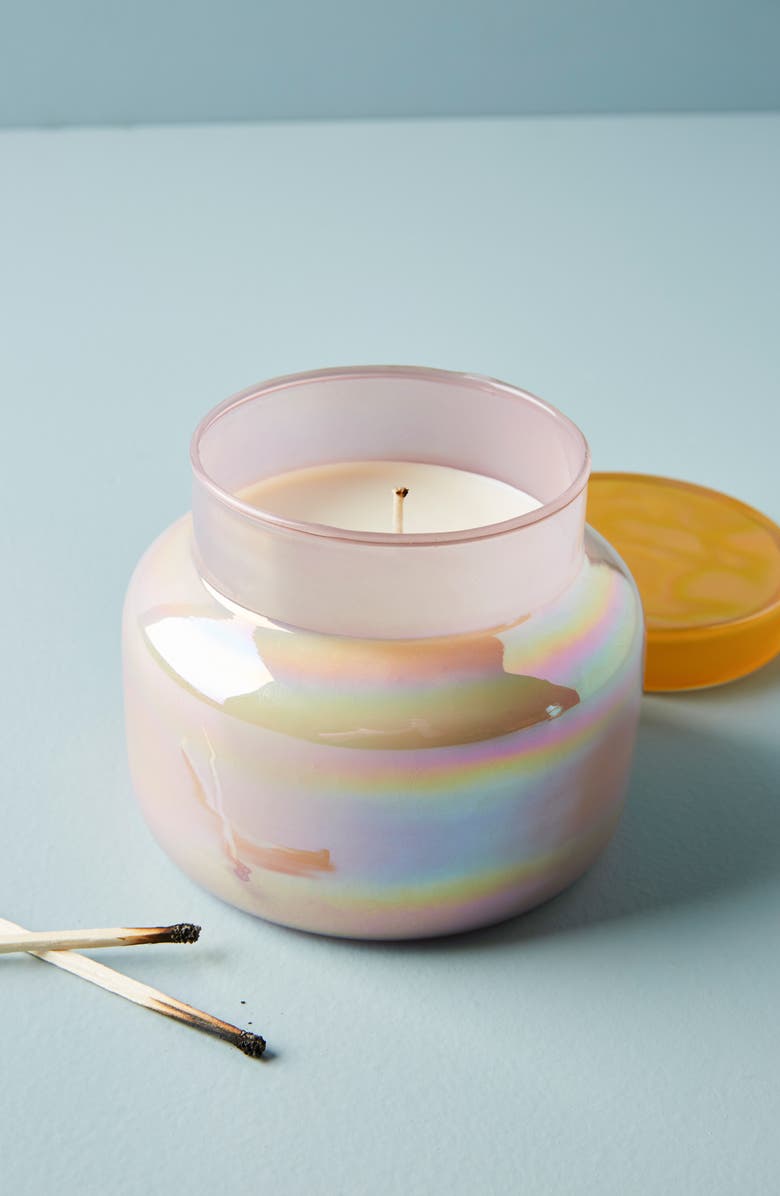 two. Anthropologie Iridescent Lagoon Candle.
I love the Capri Blue candles from Anthropologie and Lagoon has a nice light scent. I loved the iridescent jar so this candle made the cut and is on my TV stand right now.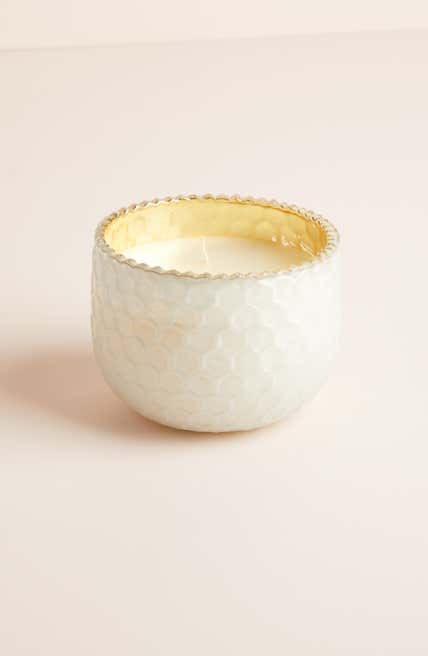 three. Anthropologie Small Mercury Glass Candle.
This is in the sparkling grapefruit scent. Don't be fooled by the "small" description. This is a rather large candle but it does come in a
medium
and
large
size. For under $20 this candle smells amazing, is a huge size, and is now hanging out on my coffee table. Once completely burned, I might use this for a short vase for flowers like hydrangeas or peonies.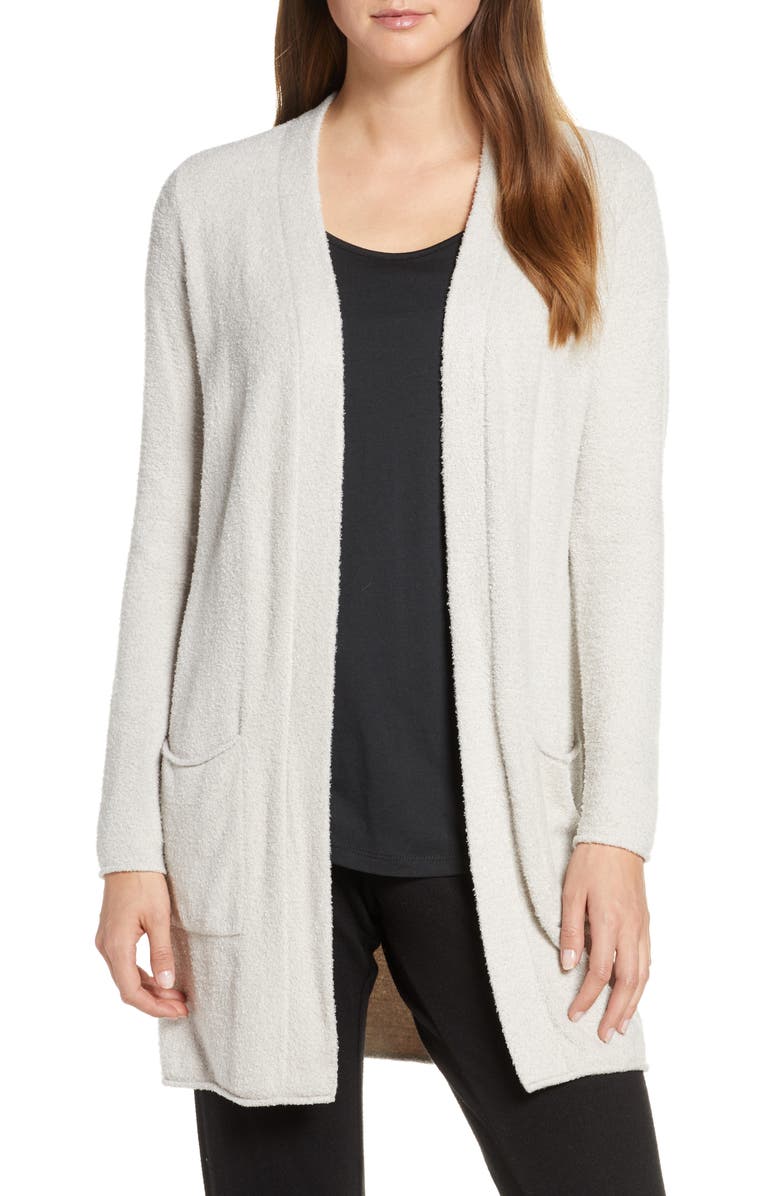 four. Barefoot Dreams long cardigan in Olive.
I have a few BFD cardigans from previous sales but this is the first year I grabbed a color. I have a silver, brown, black, and grey cardigan in three different styles (circle, long, and island). I love these cardigans for lounging around my house but also for work. I have even found a few on sale at
Nordstrom Rack
for under $70.
Returned.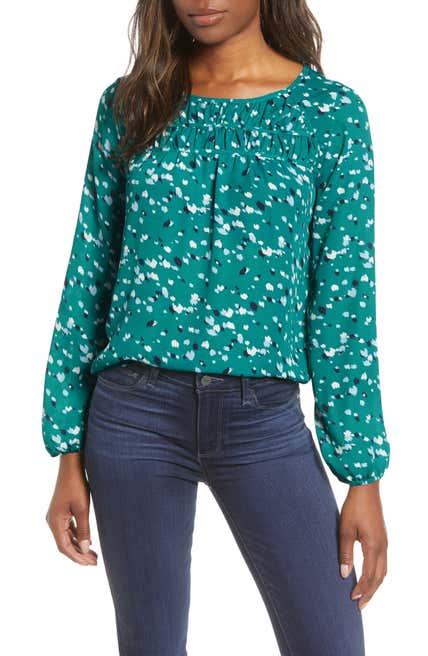 five. Gibson Print Ruched Long Sleeve Blouse.
I had hopes for this top as a work wear piece since I typically love Gibson tops. This top was ill fitting on me and very short. I don't consider myself having a long torso but it was all kinds of wrong for me.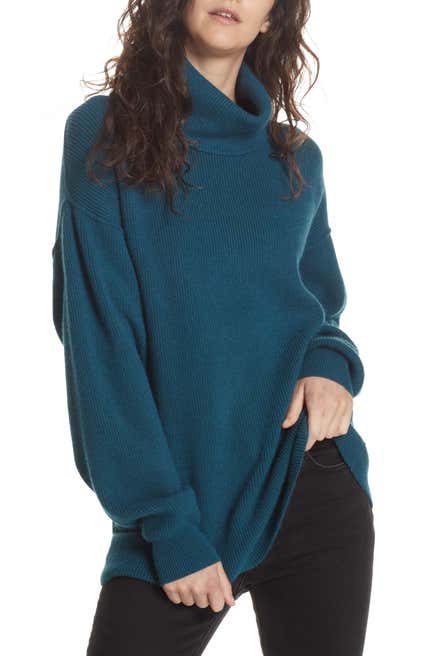 six. Free People Softly Structured Knit Tunic.
My favorite sweater from last year was the Free People Ottoman Slouch Tunic so I thought I would try out this style.This sweater is so soft. However, the color didn't work well with my coloring and I am not a fan of a full turtleneck. I messed with the neckline for a bit then decided it was a like not a love so it became a return.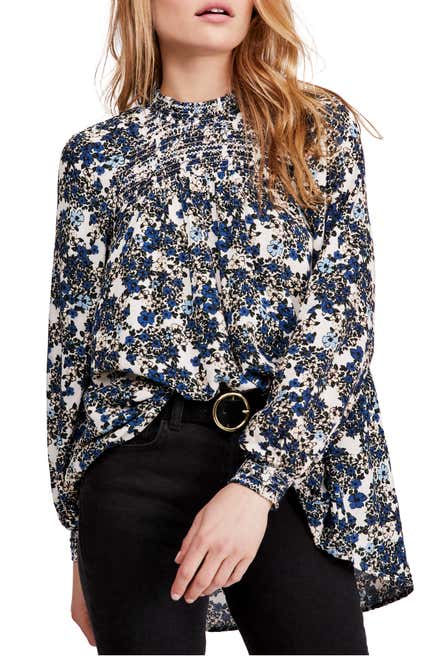 seven. Free People Flowers in Her Hair Smock Detail Tunic Top.
I picked up this tunic in both the cream print after seeing the top on
Andrea's
stories. It is very billowy and tight around the neck on me. It was beautiful but not my style so back to the store it went.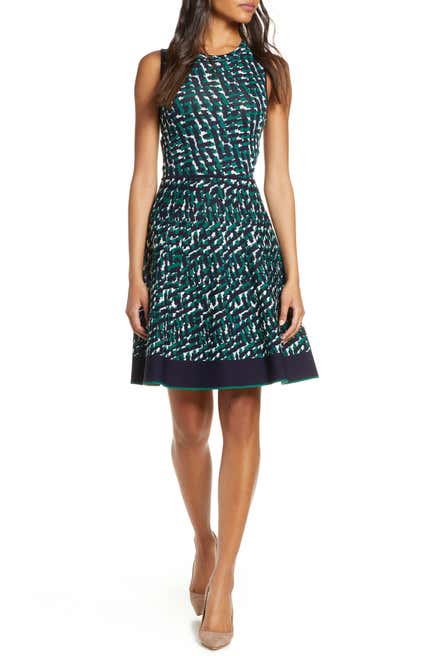 eight. Eliza J Print Sleeveless Fit & Flare Sweater Dress.
I saw this dress first on
Krista's
stories. This is a beautiful sweater dress that just didn't hit me in the right place. It is perfect work wear attire for those in a more formal office than my current position.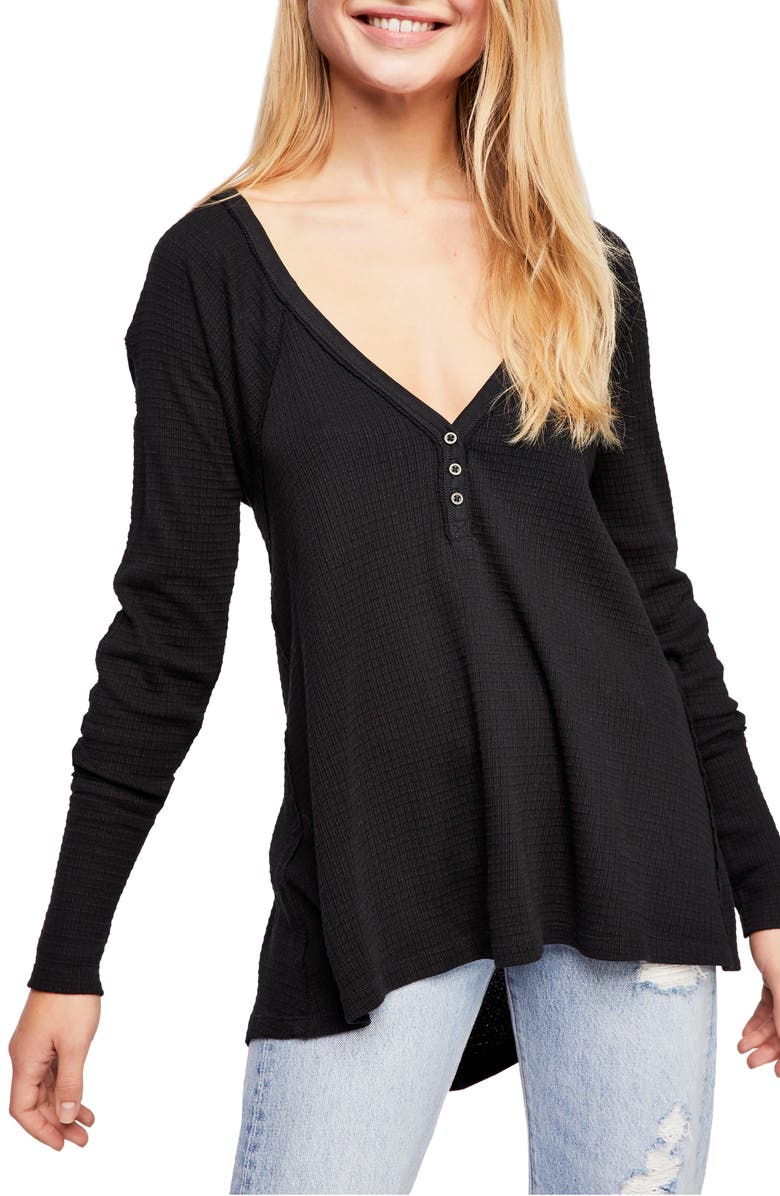 nine. Free People Citrine Textured Cotton Blend Top.
I am really lacking long sleeves tops in my wardrobe so I thought I would give this top a try. This top was too tight in the arms for me and then very voluminous on the bottom. It wasn't my style so back to Nordstrom it went.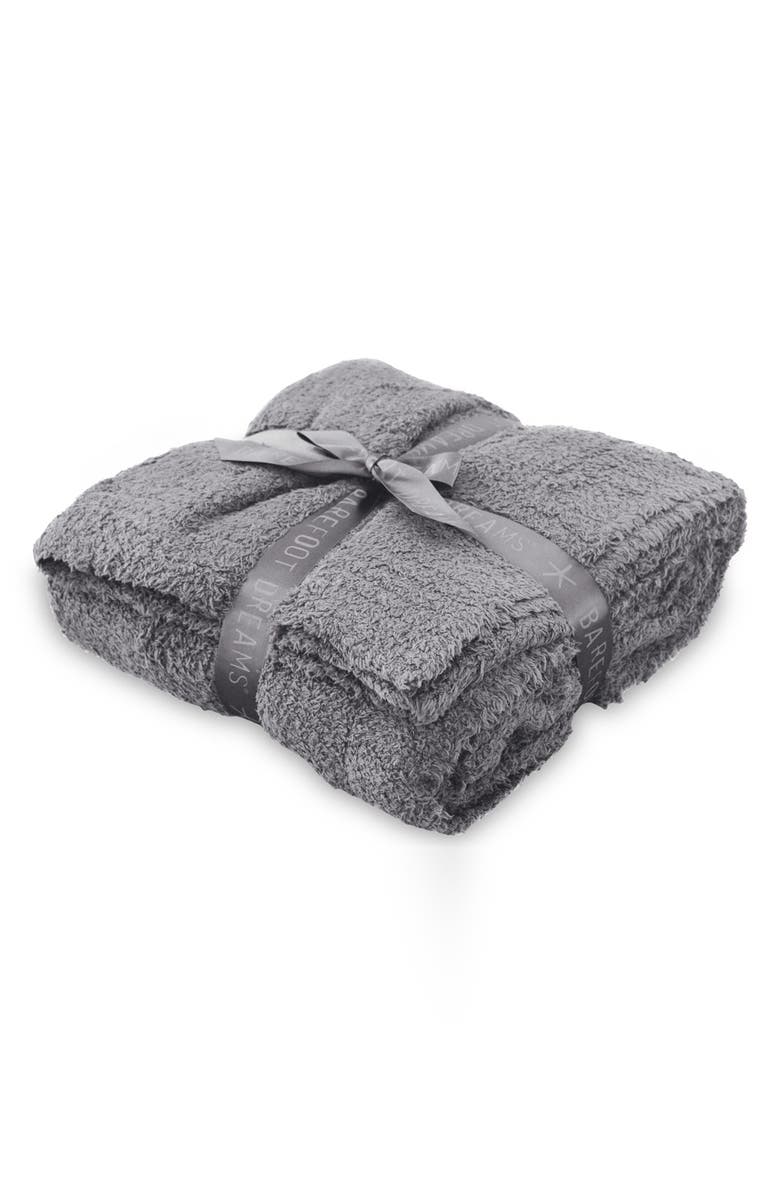 ten. Barefoot Dreams blanket.
This was actually grabbed for a Christmas gift for my Mom. I got her a BFD cardigan last year for Christmas and she loves it. However, this color ended up not working out in regards to her living room furniture. I'm returning it since the Saranoni blankets were on Amazon prime during prime day and I snatched up one of the XL blankets for under $80.
What did you purchase in the sale?