Hey y'all,
I'm going to be playing catch up for the next few weeks of sharing what I have been reading this year. So far, there have not been many that I did not enjoy which is always a nice surprise. Here's what I finished in January:
When Jessica Farris signs up for a psychology study conducted by the mysterious Dr. Shields, she thinks all she'll have to do is answer a few questions, collect her money, and leave.
But as the questions grow more and more intense and invasive and the sessions become outings where Jess is told what to wear and how to act, she begins to feel as though Dr. Shields may know what she's thinking… and what she's hiding.
As Jess's paranoia grows, it becomes clear that she can no longer trust what in her life is real, and what is one of Dr. Shields' manipulative experiments. Caught in a web of deceit and jealousy, Jess quickly learns that some obsessions can be deadly.

This is the second novel from Greer Hendricks & Sarah Pekkanen and I loved their first book, The Wife Between Us. While I still love their first book more, this was a fun thriller. As usual with the author's style, there are a lot of twists in the book and it kept me guessing for a good bit of the book and I am known to figure it out early on. 4/5 stars.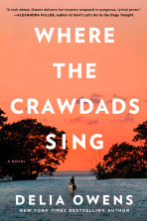 For years, rumors of the "Marsh Girl" have haunted Barkley Cove, a quiet town on the North Carolina coast. So in late 1969, when handsome Chase Andrews is found dead, the locals immediately suspect Kya Clark, the so-called Marsh Girl. But Kya is not what they say. Sensitive and intelligent, she has survived for years alone in the marsh that she calls home, finding friends in the gulls and lessons in the sand. Then the time comes when she yearns to be touched and loved. When two young men from town become intrigued by her wild beauty, Kya opens herself to a new life–until the unthinkable happens.
This was my book club's January book and with the recommendation by Reese Witherspoon, this book has been everywhere. I did grab the audiobook and enjoyed the story. While I know a lot of people have given the story rave reviews, I thought the book was a bit hard to get into, however, the second half reminded me a lot of To Kill A Mockingbird and that is one of my all-time favorite stories. If you love Southern literature with a bit of a mystery, this book could be for you. There was a lot of good discussion in my group and since we are based in NC it was interesting to have a story set here, although, Asheville would be a long drive for supplies. 4/5 stars.
The Tattooist of Auschwitz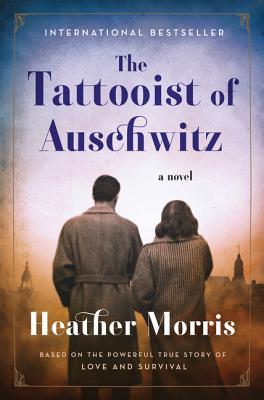 In April 1942, Lale Sokolov, a Slovakian Jew, is forcibly transported to the concentration camps at Auschwitz-Birkenau. When his captors discover that he speaks several languages, he is put to work as a Tätowierer (the German word for tattooist), tasked with permanently marking his fellow prisoners.
Imprisoned for more than two and a half years, Lale witnesses horrific atrocities and barbarism—but also incredible acts of bravery and compassion. Risking his own life, he uses his privileged position to exchange jewels and money from murdered Jews for food to keep his fellow prisoners alive.
One day in July 1942, Lale, prisoner 32407, comforts a trembling young woman waiting in line to have the number 34902 tattooed onto her arm. Her name is Gita, and in that first encounter, Lale vows to somehow survive the camp and marry her.

This was a relatively quick read for me. I know WWII literature has made a big comeback, Heather Morris, the author actually met and interviewed Lale Sokolov before writing his story. The book has some fictionalized pieces which are why this is not considered non-fiction. Morris also originally wrote Lale's story as a screenplay so be prepared for a lot of dialogue. My family has visited the Dachau concentration camp so I could clearly visualize the horrors described in the book. I would recommend you read with a box of Kleenex nearby. This was an interesting peek into one of the most notorious concentration camps in a different perspective of a Jewish man working for the Nazis. 5/5 stars.
Eleanor... Red hair, wrong clothes. Standing behind him until he turns his head. Lying beside him until he wakes up. Making everyone else seem drabber and flatter and never good enough...Eleanor.
Park... He knows she'll love a song before he plays it for her. He laughs at her jokes before she ever gets to the punch line. There's a place on his chest, just below his throat, that makes her want to keep promises...Park.
Set over the course of one school year, this is the story of two star-crossed sixteen-year-olds—smart enough to know that first love almost never lasts, but brave and desperate enough to try.
I really enjoyed Rainbow Rowell's book Landline so I grabbed this YA fiction. While I enjoyed the story and characters of Eleanor and Park finding each other and their shared interests, I felt like the ending had no great resolution. While I know that often occurs in life, I love more tidy endings in my book. 3.5/5 stars.
Charlotte Gorman loves her job as an elementary school librarian and is content to experience life through the pages of her books. Which couldn't be more opposite from her identical twin sister? Ginny, an Instagram-famous beauty pageant contestant, has been chasing a crown since she was old enough to enunciate the words world peace, and she's not giving up until she gets the title of Miss American Treasure. And Ginny's refusing to do it alone this time.
She drags Charlotte to the pageant as a good luck charm, but the winning plan quickly goes awry when Ginny has a terrible, face-altering allergic reaction the night before the pageant, and Charlotte suddenly finds herself in a switcheroo the twins haven't successfully pulled off in decades.
Woefully unprepared for the glittery world of hair extensions, false eyelashes, and push-up bras, Charlotte is mortified at every unstable step in her sky-high stilettos. But as she discovers there's more to her fellow contestants than just wanting a sparkly crown, Charlotte realizes she has a whole new motivation for winning.
If you are like me, you enjoy a quick chick lit read. I love to watch pageants and have even hosted a watch party for the Miss America pageant. This story was so sweet about twin sisters and finding your own voice. Think Miss Congeniality with a librarian instead of an FBI agent. I think this would be a perfect pool/beach read. 4/5 stars.
What have you been reading?