Hey y'all,
In 2018 I did not complete my Goodreads goal as I finished up only 52/55 books. Next week I will be sharing my top 5 favorite books of the year but today, I thought I would go back and share what I read in November and December. I am going to apologize in advance for the length but I hope this helps you to add a few books to your to-read list in 2019.
November
Circe
In the house of Helios, god of the sun and mightiest of the Titans, a daughter is born. But Circe is a strange child—not powerful, like her father, nor viciously alluring like her mother. Turning to the world of mortals for companionship, she discovers that she does possess power—the power of witchcraft, which can transform rivals into monsters and menace the gods themselves.
Threatened, Zeus banishes her to a deserted island, where she hones her occult craft, tames wild beasts and crosses paths with many of the most famous figures in all of mythology, including the Minotaur, Daedalus and his doomed son Icarus, the murderous Medea, and, of course, wily Odysseus.
I really enjoy Greek mythology and had not read much on Circe apart from the Odyssey. I grabbed this as an audio book from the library and enjoyed the book but it wasn't a favorite. There isn't a ton of action but I enjoy stories of the Greek pantheon. ***/5
Josh & Hazel's Guide to Not Dating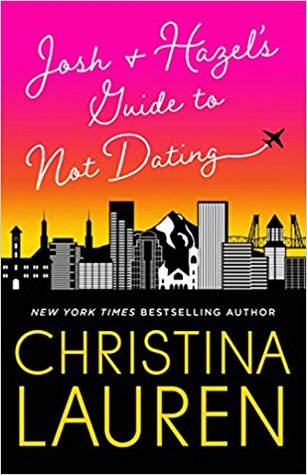 Hazel Camille Bradford knows she's a lot to take—and frankly, most men aren't up to the challenge. If her army of pets and thrill for the absurd don't send them running, her lack of filter means she'll say exactly the wrong thing in a delicate moment. Their loss. She's a good soul in search of honest fun.
Josh Im has known Hazel since college, where her zany playfulness proved completely incompatible with his mellow restraint. From the first night they met—when she gracelessly threw up on his shoes—to when she sent him an unintelligible email while in a post-surgical haze, Josh has always thought of Hazel more as a spectacle than a peer. But now, ten years later, after a cheating girlfriend has turned his life upside down, going out with Hazel is a breath of fresh air.
I enjoyed this story of a quirky girl meeting a cute guy. Yes it was predictable but sometimes that's exactly what you need. There are some cringe worthy moments when you feel socially awkward for everyone in the story but a quick, fun read. ***/5
A Wrinkle in Time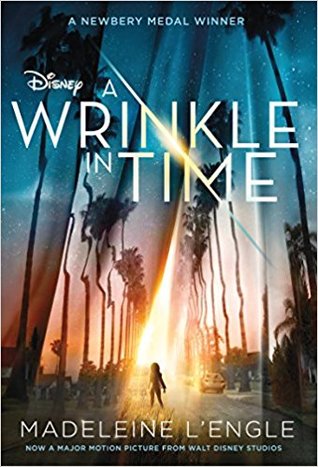 It was a dark and stormy night; Meg Murry, her small brother Charles Wallace, and her mother had come down to the kitchen for a midnight snack when they were upset by the arrival of a most disturbing stranger.
Meg's father had been experimenting with this fifth dimension of time travel when he mysteriously disappeared. Now the time has come for Meg, her friend Calvin, and Charles Wallace to rescue him. But can they outwit the forces of evil they will encounter on their heart-stopping journey through space?
This was my book club's selection for November. I read the book series back in middle school and enjoyed them but it was harder to get into as an adult. I have watched the movie as well and they made some larger changes that I did not expect. ***/5
Landline
Georgie McCool knows her marriage is in trouble; it has been in trouble for a long time. She still loves her husband, Neal, and Neal still loves her, deeply — but that almost seems beside the point now.
Maybe that was always beside the point.
Two days before they're supposed to visit Neal's family in Omaha for Christmas, Georgie tells Neal that she can't go. She's a TV writer, and something's come up on her show; she has to stay in Los Angeles. She knows that Neal will be upset with her — Neal is always a little upset with Georgie — but she doesn't expect him to pack up the kids and go home without her.
When her husband and the kids leave for the airport, Georgie wonders if she's finally done it. If she's ruined everything.
That night, Georgie discovers a way to communicate with Neal in the past. It's not time travel, not exactly, but she feels like she's been given an opportunity to fix her marriage before it starts...
This was my book club's selection in February and I did not get around to reading it as I could not attend the meeting until November. It was an interesting concept and a great audiobook. I wish there was more of a resolution though at the ending--seriously, an epilogue is nice here and there. ****/5
Nothing to Prove
All too many of us struggle under the weight of life, convinced we need to work harder to prove to ourselves, to others, and to God that we are good enough, smart enough, and spiritual enough to do the things we believe we should.
As you wade into the refreshing truth of the more-than-enough life Jesus offers, you'll experience the joyous freedom that comes to those who are determined to discover what God can do through a soul completely in love with Him.
I like Jennie Allen's style and that she read the audiobook version. There were some really thought provoking moments in the book that helped me go deeper in the word. ***.5/5
Rush
When Lilith Whitmore, the well-heeled House Corp President of Alpha Delta Beta, one of the premiere sororities on campus, appoints recent empty-nester Wilda to the Rush Advisory Board, Wilda can hardly believe her luck. What's more, Lilith suggests their daughters, both incoming freshman, room together. What Wilda doesn't know is that it's all part of Lilith's plan to ensure her own daughter receives an Alpha Delt bid—no matter what.
Cali Watkins possesses all the qualities sororities are looking for in a potential new member. She's kind and intelligent, makes friends easily, even plans to someday run for governor. But her resume lacks a vital ingredient. Pedigree. Without family money Cali's chances of sorority membership are already thin, but she has an even bigger problem. If anyone discovers the dark family secrets she's hiding, she'll be dropped from Rush in an instant.
For twenty-five years, Miss Pearl—as her "babies" like to call her—has been housekeeper and a second mother to the Alpha Delt girls, even though it reminds her of a painful part of her past she'll never forget. When an opportunity for promotion arises, it seems a natural fit. But Lilith Whitmore slams her Prada heel down fast, crushing Miss Pearl's hopes of a better future. When Wilda and the girls find out, they devise a plan destined to change Alpha Delta Beta—and maybe the entire Greek system—forever.
As a sorority alumna from a large, public school in the South I really enjoyed this book. It was a great story of change and self examination. I felt the characters were genuine and this could have played out in real life. ****/5
December
Then She Was Gone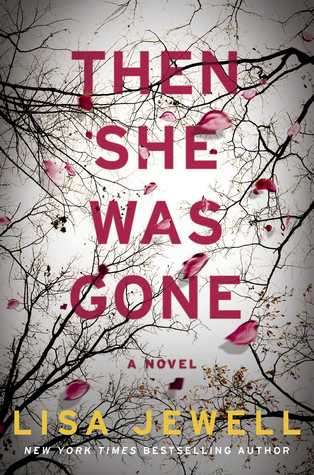 THEN
She was fifteen, her mother's golden girl. She had her whole life ahead of her. And then, in the blink of an eye, Ellie was gone.
NOW
It's been ten years since Ellie disappeared, but Laurel has never given up hope of finding her daughter.
And then one day a charming and charismatic stranger called Floyd walks into a café and sweeps Laurel off her feet.
Before too long she's staying the night at this house and being introduced to his nine year old daughter.
Poppy is precocious and pretty - and meeting her completely takes Laurel's breath away.
Because Poppy is the spitting image of Ellie when she was that age. And now all those unanswered questions that have haunted Laurel come flooding back.
What happened to Ellie? Where did she go?
Who still has secrets to hide?
This was an audiobook I grabbed since I love a good thriller. While I did figure out a lot of the plot before it's reveal I enjoyed the book and would recommend it if you are a fan of the thriller genre. It doesn't hurt that it is set in England and involves a dashing American, Floyd. ****/5
Of Mess and Moxie
Jen Hatmaker believes backbone is the birthright of every woman. Women have been demonstrating resiliency and resolve since forever. They have incredibly strong shoulders to bear loss, hope, grief, and vision.
She laughs at the days to come
is how the ancient wisdom writings put it.
But somehow women have gotten the message that pain and failure mean they must be doing things wrong, that they messed up the rules or tricks for a seamless life. As it turns out, every last woman faces confusion and loss, missteps and catastrophic malfunctions, no matter how much she is doing "right." Struggle doesn't mean they're weak; it means they're
alive
.
I enjoyed this book as an audiobook. I don't think it is groundbreaking and I didn't feel like it challenged me but was a reminder that we all struggle.
***/5
One Day in December
Two people. Ten chances. One unforgettable love story.
Laurie is pretty sure love at first sight doesn't exist anywhere but the movies. But then, through a misted-up bus window one snowy December day, she sees a man who she knows instantly is the one. Their eyes meet, there's a moment of pure magic... and then her bus drives away.
Certain they're fated to find each other again, Laurie spends a year scanning every bus stop and cafe in London for him. But she doesn't find him, not when it matters anyway. Instead they "reunite" at a Christmas party, when her best friend Sarah giddily introduces her new boyfriend to Laurie. It's Jack, the man from the bus. It would be.
This book was cute but way to predictable for me. I wasn't in love with the characters or their actions. It is similar to a lot of missed chance romance books **.5/5

What are you currently reading?


Best,