Hey y'all,
It's been a crazy few weeks, between packing, moving, and a car accident my life has been pretty full.
I am now all moved in to my new place and everything is out of boxes! I might not be completely organized but by next week I hope to be settled and my curtains up.
July was not a big reading month for me with spending a lot of free time packing and actually moving. Here's what I read:
Long Way Down by Jason Reynolds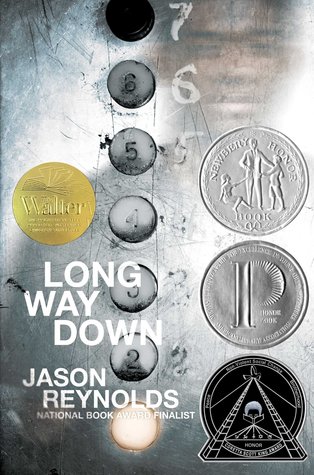 A cannon. A strap.
A piece. A biscuit.
A burner. A heater.
A chopper. A gat.
A hammer
A tool
for RULE

Or, you can call it a gun. That's what fifteen-year-old Will has shoved in the back waistband of his jeans. See, his brother Shawn was just murdered. And Will knows the rules. No crying. No snitching. Revenge. That's where Will's now heading, with that gun shoved in the back waistband of his jeans, the gun that was his brother's gun. He gets on the elevator, seventh floor, stoked. He knows who he's after. Or does he?
This book is written entirely in verse and was a quick but interesting read for my book club. I really enjoyed the book and it leaves you with a suspenseful ending.
When Life Gives You Lululemons by Lauren Weisberger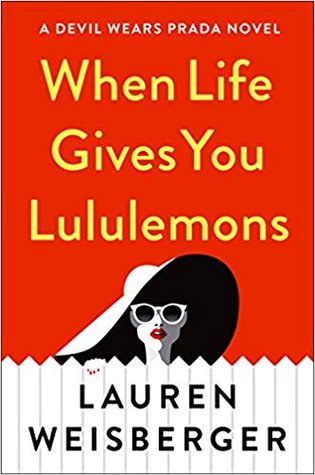 Let's be clear: Emily Charlton, Miranda Priestly's ex-assistant, does not do the suburbs. She's working in Hollywood as an image consultant to the stars, but recently, Emily's lost a few clients. She's hopeless with social media. The new guard is nipping at her heels. She needs a big opportunity, and she needs it now.
Karolina Hartwell is as A-list as they come. She's the former face of L'Oreal. A mega-supermodel recognized the world over. And now, the gorgeous wife of the newly elected senator from New York, Graham, who also has his eye on the presidency. It's all very Kennedy-esque, right down to the public philandering and Karolina's arrest for a DUI—with a Suburban full of other people's children.
Miriam is the link between them. Until recently she was a partner at one of Manhattan's most prestigious law firms. But when Miriam moves to Greenwich and takes time off to spend with her children, she never could have predicted that being stay-at-home mom in an uber-wealthy town could have more pitfalls than a stressful legal career.
Emily, Karolina, and Miriam make an unlikely trio, but they desperately need each other. Together, they'll navigate the social landmines of life in America's favorite suburb on steroids, revealing the truths—and the lies—that simmer just below the glittering surface. With her signature biting style, Lauren Weisberger offers a dazzling look into another sexy, over-the-top world, where nothing is as it appears.
While I had never read the previous two novels in the Devil Wears Prada series I enjoy the film. This book was a quick read and fun to see where Emily and Andi are years after leaving Runway.
The Wedding Date by Jasmine Guillory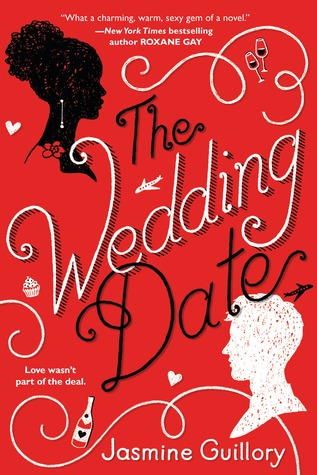 Agreeing to go to a wedding with a guy she gets stuck with in an elevator is something Alexa Monroe wouldn't normally do. But there's something about Drew Nichols that's too hard to resist.

On the eve of his ex's wedding festivities, Drew is minus a plus one. Until a power outage strands him with the perfect candidate for a fake girlfriend...

After Alexa and Drew have more fun than they ever thought possible, Drew has to fly back to Los Angeles and his job as a pediatric surgeon, and Alexa heads home to Berkeley, where she's the mayor's chief of staff. Too bad they can't stop thinking about the other...

This was another quick read. I thought the story was believable and shared a lot about the struggles of a long distance relationship with two people. It was a perfect pool read and I can't wait for the Proposal to come out by the author in October.
Best,