Hey y'all,
What was supposed to be a month of settling into my new place and getting into a routine before the Fall definitely changed with an accident two days before moving. I'm finally settled so now, let's make September amazing! I'm ready for a long weekend filled with reading, barre3, church, and not much else.
one. New Corolla.
After my accident it has been a few weeks of checking out new cars and waiting on insurance to figure it all out. Well, last week I brought home my new car. It's another Corolla and now I need to name it. Also, a big thanks to my parents, co-workers, and friends for helping me settle everything from picking up my rental car, dropping me off at the dealership, etc. I have the best community.
The former Cora the Corolla
two. T-Shirt Blanket.
This is not the best picture but before moving I bit the bullet and finally had my sorority and Carolina shirts turned into a blanket. I used
Project Repat
and I love how it turned out. I ended up getting a Queen sized blanket and have used it a fair amount since receiving it in late July. Edit: I just received a coupon code in my email for 40% off a quilt! The code is
laborday40
.
When not in use, I have been putting it in my new blanket basket from
Target
.
I read the book this month for book club and have seen the movie twice. It is one of the best romantic comedies from recent years (rom-coms are my favorite) and stayed pretty true to the book. I am actually currently reading the second book in the series,
China Rich Girlfriend
. And, yes, the second film has already been given the green light.
Another movie adaptation you should watch is the
Guernsey Literary and Potato Peel Pie Society
(on Netflix). It stayed true to the book as well which is great as it was one of my favorite recent reads.
four. My new couch.
My new couch arrived. I have always had roommates that had couches of their own so I finally bit the bullet and ordered a new couch that arrived this week. I have been without a couch for a little over a month between moving and settling in and now my new place is starting to feel like home. I actually covered 3 of the 4 pillows with covers from Ikea so I'm on a hunt for a 4th as I am not a fan of the original yellow patterned ones.
Max kept sniffing all the pillows when it arrived.
I recently discovered this podcast after listening to Annie F. Down's podcast "
That Sounds Fun
" when Payne Lindsey was a host. This is a true crime podcast like Serial about a woman that vanished in Georgia over 10 years ago. I am about halfway done with the first season but the second season just started about a woman in Colorado. If you love a good true crime story, give it a try.
Honorable Mentions:
Oscar the Grouch has a
Twitter
. You might not know that I love me some Sesame Street. Growing up, we had very strict TV rules in my home that meant only PBS really for us and an occasional treat watching a Disney or
Wee Sing
movie. Our family is big fans of anything related to Jim Henson and Oscar is one of my favorite characters. His twitter is amazing. Yes, other characters have Twitter accounts as well but who doesn't want to see a Scram note from Oscar on their feed. Count von Count's account is only him
counting
.
Dialect Quiz
from the NY Times back in 2013 has resurfaced. it was funny to see my parent's states as most similar (CA and NH) but getting the most similar towns as where I reside-Raleigh/Durham.
Earrings for Charlotte.
I know a lot of y'all also follow
April
and I am heartbroken over little Charlotte. I did end up ordering some earrings from
Laura
in support. The style I ordered is sold out but
this style
is still in stock if you want a simple way to support their family.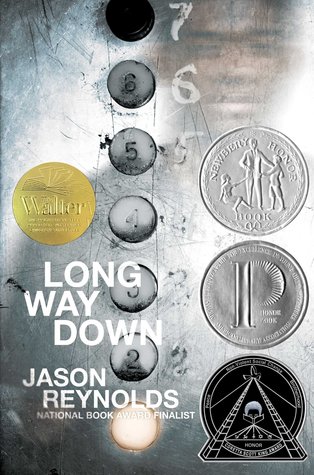 Hey y'all,
It's been a crazy few weeks, between packing, moving, and a car accident my life has been pretty full.
I am now all moved in to my new place and everything is out of boxes! I might not be completely organized but by next week I hope to be settled and my curtains up.
July was not a big reading month for me with spending a lot of free time packing and actually moving. Here's what I read:
Long Way Down by Jason Reynolds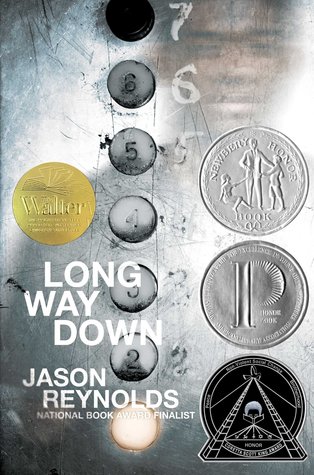 A cannon. A strap.
A piece. A biscuit.
A burner. A heater.
A chopper. A gat.
A hammer
A tool
for RULE

Or, you can call it a gun. That's what fifteen-year-old Will has shoved in the back waistband of his jeans. See, his brother Shawn was just murdered. And Will knows the rules. No crying. No snitching. Revenge. That's where Will's now heading, with that gun shoved in the back waistband of his jeans, the gun that was his brother's gun. He gets on the elevator, seventh floor, stoked. He knows who he's after. Or does he?
This book is written entirely in verse and was a quick but interesting read for my book club. I really enjoyed the book and it leaves you with a suspenseful ending.
When Life Gives You Lululemons by Lauren Weisberger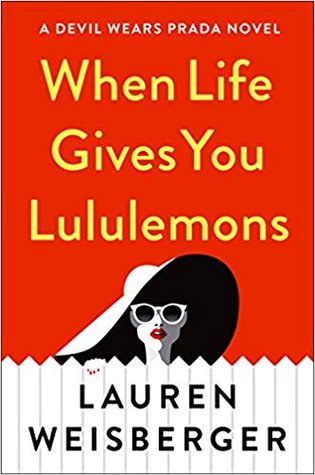 Let's be clear: Emily Charlton, Miranda Priestly's ex-assistant, does not do the suburbs. She's working in Hollywood as an image consultant to the stars, but recently, Emily's lost a few clients. She's hopeless with social media. The new guard is nipping at her heels. She needs a big opportunity, and she needs it now.
Karolina Hartwell is as A-list as they come. She's the former face of L'Oreal. A mega-supermodel recognized the world over. And now, the gorgeous wife of the newly elected senator from New York, Graham, who also has his eye on the presidency. It's all very Kennedy-esque, right down to the public philandering and Karolina's arrest for a DUI—with a Suburban full of other people's children.
Miriam is the link between them. Until recently she was a partner at one of Manhattan's most prestigious law firms. But when Miriam moves to Greenwich and takes time off to spend with her children, she never could have predicted that being stay-at-home mom in an uber-wealthy town could have more pitfalls than a stressful legal career.
Emily, Karolina, and Miriam make an unlikely trio, but they desperately need each other. Together, they'll navigate the social landmines of life in America's favorite suburb on steroids, revealing the truths—and the lies—that simmer just below the glittering surface. With her signature biting style, Lauren Weisberger offers a dazzling look into another sexy, over-the-top world, where nothing is as it appears.
While I had never read the previous two novels in the Devil Wears Prada series I enjoy the film. This book was a quick read and fun to see where Emily and Andi are years after leaving Runway.
The Wedding Date by Jasmine Guillory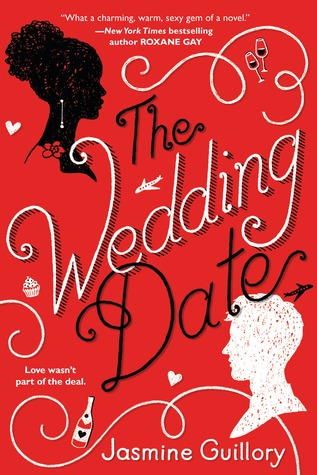 Agreeing to go to a wedding with a guy she gets stuck with in an elevator is something Alexa Monroe wouldn't normally do. But there's something about Drew Nichols that's too hard to resist.

On the eve of his ex's wedding festivities, Drew is minus a plus one. Until a power outage strands him with the perfect candidate for a fake girlfriend...

After Alexa and Drew have more fun than they ever thought possible, Drew has to fly back to Los Angeles and his job as a pediatric surgeon, and Alexa heads home to Berkeley, where she's the mayor's chief of staff. Too bad they can't stop thinking about the other...

This was another quick read. I thought the story was believable and shared a lot about the struggles of a long distance relationship with two people. It was a perfect pool read and I can't wait for the Proposal to come out by the author in October.
Best,