Hey y'all,
Typically summers have always meant lots of reading. I think it comes down to the fact that I loved the summer reading challenges at the library growing up and then in college, I only allowed myself to read "fun" novels during holidays as I had so much reading during the semester. However, this summer I have not been reading as much over the last few weeks. I think a lot of changes have distracting me from wanting to crack open a novel at the end of the night rather than watching Netflix's The Staircase or Queer Eye.
Here are the three books I read in June:
A Long Way Home
When Saroo Brierley used Google Earth to find his long-lost home town half a world away, he made global headlines.
Saroo had become lost on a train in India at the age of five. Not knowing the name of his family or where he was from, he survived for weeks on the streets of Kolkata, before being taken into an orphanage and adopted by a couple in Australia.
Despite being happy in his new family, Saroo always wondered about his origins. He spent hours staring at the map of India on his bedroom wall. When he was a young man the advent of Google Earth led him to pore over satellite images of the country for landmarks he recognized. And one day, after years of searching, he miraculously found what he was looking for.
Then he set off on a journey to find his mother.
My book club's selection for June, this is the memoir that the movie, Lion, is based off of. The book is a quick read and very emotional as it goes through Saroo's life story of being lost, adopted and moving from India to Australia, and searching for his family.
Crazy Rich Asians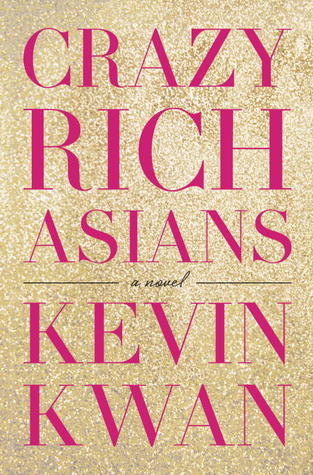 When Rachel Chu agrees to spend the summer in Singapore with her boyfriend, Nicholas Young, she envisions a humble family home, long drives to explore the island, and quality time with the man she might one day marry. What she doesn't know is that Nick's family home happens to look like a palace, that she'll ride in more private planes than cars, and that with one of Asia's most eligible bachelors on her arm, Rachel might as well have a target on her back. Initiated into a world of dynastic splendor beyond imagination, Rachel meets Astrid, the It Girl of Singapore society; Eddie, whose family practically lives in the pages of the Hong Kong socialite magazines; and Eleanor, Nick's formidable mother, a woman who has very strong feelings about who her son should--and should not--marry. Uproarious, addictive, and filled with jaw-dropping opulence,
Crazy Rich Asians
is an insider's look at the Asian JetSet; a perfect depiction of the clash between old money and new money; between Overseas Chinese and Mainland Chinese; and a fabulous novel about what it means to be young, in love, and gloriously,
crazily
rich.
This is my book club's selection for August. Actually, my sorority big, Shannon, reccomended the book to me over a year ago and I started it but only got a few chapters in. I think the book is a little slow at the beginning but I enjoy all the family drama that eventually gets involved. I am interested in reading the rest of the series.
What a Difference a Duke Makes
Edgar Rochester, Duke of Banksford, is one of the wealthiest, most powerful men in England, but when it comes to raising twins alone, he knows he needs help. The only problem is the children have chased away half the governesses in London. Until the clever, bold, and far-too-enticing Miss Mari Perkins arrives.
Mari knows how to wrap even the most rebellious children around her finger. But their demanding, wickedly handsome father? He won't be quite so easy to control. And there's something else she can't seem to command. Her heart. The foolish thing beats so wildly every time the duke is near.
As his employee, Mari is strictly off-limits. But what if she's the one breaking all his rules? In the game of governess versus duke, how can Edgar maintain his defenses when the only thing he wants to do is let the tempting beauty win?
This was a cute and quick romance. I'm interested to read more from the series.
What are you currently reading?
Best,