Hey y'all,
This might be a bit late as it is already May 10th but I thought I would hop on and share some of my recent reads. I always feel like the pull to read is so much higher in the summer so I would love any book recommendations that you have! Reading+pool time=a perfect weekend in the summer. Let's get started.
The Alice Network
1947.
In the chaotic aftermath of World War II, American college girl Charlie St. Clair is pregnant, unmarried, and on the verge of being thrown out of her very proper family. She's also nursing a desperate hope that her beloved cousin Rose, who disappeared in Nazi-occupied France during the war, might still be alive. So when Charlie's parents banish her to Europe to have her "little problem" taken care of, Charlie breaks free and heads to London, determined to find out what happened to the cousin she loves like a sister.
1915
. A year into the Great War, Eve Gardiner burns to join the fight against the Germans and unexpectedly gets her chance when she's recruited to work as a spy. Sent into enemy-occupied France, she's trained by the mesmerizing Lili, the "Queen of Spies", who manages a vast network of secret agents right under the enemy's nose.
Thirty years later, haunted by the betrayal that ultimately tore apart the Alice Network, Eve spends her days drunk and secluded in her crumbling London house. Until a young American barges in uttering a name Eve hasn't heard in decades, and launches them both on a mission to find the truth...no matter where it leads.
I started this book while on vacation in late March after so many had recommended it to me. I love the connection between both WWI and WWII and the stories between both Eve and Charlie. I think if you enjoy historical fiction you would enjoy this book. I only gave it 4/5 stars on Goodreads as I felt that the romantic element that comes into play felt off and that it came out of nowhere.
Hello Stranger, Ravenels #4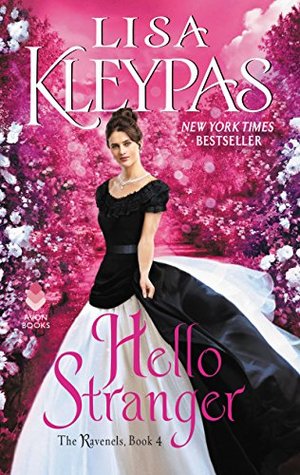 Dr. Garrett Gibson, the only female physician in England, is as daring and independent as any man—why not take her pleasures like one? Yet she has never been tempted to embark on an affair, until now. Ethan Ransom, a former detective for Scotland Yard, is as gallant as he is secretive, a rumored assassin whose true loyalties are a mystery. For one exhilarating night, they give in to their potent attraction before becoming strangers again.

As a Ravenel by-blow spurned by his father, Ethan has little interest in polite society, yet he is captivated by the bold and beautiful Garrett. Despite their vow to resist each other after that sublime night, she is soon drawn into his most dangerous assignment yet. When the mission goes wrong, it will take all of Garrett's skill and courage to save him. As they face the menace of a treacherous government plot, Ethan is willing to take any risk for the love of the most extraordinary woman he's ever known.
I was excited for Garrett's book as I think it is such a neat change in historical romance. You do not often see women with careers especially that of a physician. I love that Lisa Kleypas actually modeled her after a real life woman physician of the time. However, I wasn't in love with the story as with other Kleypas books. It was cute but not my favorite. 3/5 stars.
Devil in Winter, Wallflower #3
Easily the shyest Wallflower, Evangeline Jenner stands to become the wealthiest, once her inheritance
comes due. Because she must first escape the clutches of her unscrupulous relatives, Evie has approached the rake Viscount St. Vincent with a most outrageous proposition: marriage!
Sebastian's reputation is so dangerous that thirty seconds alone with him will ruin any maiden's good name. Still, this bewitching chit appeared, unchaperoned, on his doorstep to offer her hand. Certainly an aristocrat with a fine eye for beauty could do far worse.
But Evie's proposal comes with a condition: no lovemaking after their wedding night. She will never become just another of the dashing libertine's callously discarded broken hearts—which means Sebastian will simply have to work harder at his seductions... or perhaps surrender his own heart for the very first time in the name of true love.
I had been waiting for this book from the library for a while. This book is from the original Kleypas series as the Wallflowers are neighbors to the Hathaways and the Ravels are the next generation. Devil in Spring (The Ravenels #3) is actually the son of Evie and Sebastian. I liked the story and glad that Evie was able to get away from her family. However, I didn't love all of the story after their wedding when they were living at the gaming house. 3.5/5 stars.
The Wife Between Us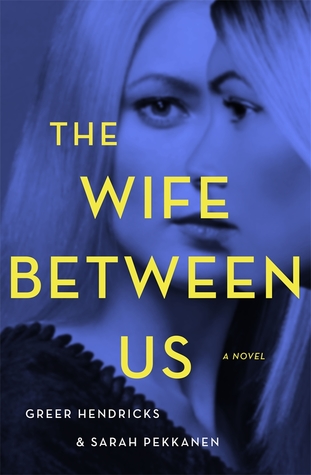 When you read this book, you will make many assumptions.
You will assume you are reading about a jealous wife and her obsession with her replacement.
You will assume you are reading about a woman about to enter a new marriage with the man she loves.
You will assume the first wife was a disaster and that the husband was well rid of her.
You will assume you know the motives, the history, the anatomy of the relationships.
Assume nothing.
I really don't want to give much of this book away as it is a nice suspenseful novel. I listed to it on audiobook which was great as I tend to have the urge to flip forward in some books to confirm if my suspicions are correct. It was very compelling and I highly recommend it because even to the end there were some twists and turns I did not expect. 4/5 stars.
What are you currently reading?

Best,