Hey y'all,
I still cannot believe that we are in October already! It is crazy that there are only three months left of 2017. That means I really would like to focus on my goals this month and get prepared for the holiday season and the new year. Here are my ten goals for this month.
one.
Daily Time in the Word. If I start the morning in the word I often have a better outlook on the day. This month I am working through Galatians with my church and writing out the word based on this
guide
.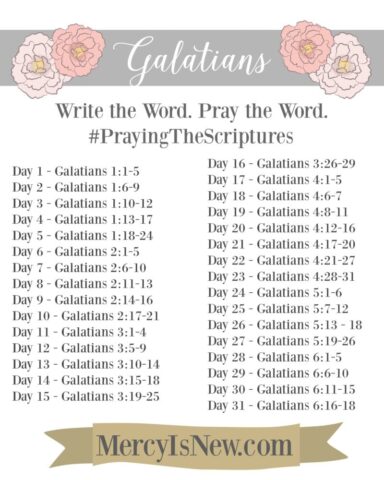 two.
Intentional gratitude. I have begun the practice of writing down three things I am grateful for each day before I go to bed and I want to keep that practice going.
three.
See the fall foliage in the mountains. This weekend when I head to Charlotte I am also planning to hit the Blue Ridge Parkway one day to see the gorgeous fall foliage.
four.
Attend the State Fair. Every year the NC State Fair heads to Raleigh in mid-October. It is always fun to go see all the exhibits like the giant pumpkins, the various cattle, and to eat all the fried foods. Fried Oreos are always my go-to.
At the State Fair in 2010 with my college bestie, Jenn
five.
Go to a corn maze/pumpkin patch. There are two big farms less than 10 minutes from my apartment that have corn mazes and pumpkin patches. I am working on getting a group together to go over and have a fun fall day.
six.
Create a consistent workout plan. Now that Barre3 Chapel Hill is open, I hope to consistently take classes at least three if not four days a week. The rest of the week, I want to get back into walking at least 3 miles a day three days a week.
seven.
Neighbor Boo Bags. My family's neighborhood does Boo bags where you drop off a random selection of Fall/Halloween goodies to two neighbors and place a ghost on your door that says you have been Boo-ed. I would like to make goodie bags for my three neighbors on my floor of my apartment building to brighten their days.
eight.
Celebrate Pumpkin Baking Season. I am going to challenge myself to bring a different pumpkin themed treat to all of the small group meetings this month. I love to bake and share sweet treats. I would love any favorite pumpkin recipes!
nine.
Read five books. I have really gotten back to reading over the last month or so and with having a few days off this month I hope I can really make a dent on my to-read list.
In a Dark, Dark, Wood
A Murder in Time
Chasing Slow
Shadow and Bone
King's Cage
ten.
Bedroom Refresh. I have been living in the same apartment for more than 3 years and I am going to be participating in the
One Room Challenge
this month to work on a little refresh of my space. Check back tomorrow for the first post of the challenge.
What are your goals for this month?
Best,